CALENDAR SNAPSHOT, ONE PAGE PDF
Download this one page calendar PDF for a quick-at-a-glance birds-eye view of the Jewish events the first two weeks at UAlbany, plus the rich month of Jewish holidays that follows from Rosh Hashanah to Simchat Torah.
UNIQUE MIDNIGHT SELICHOT
On a Sat Night prior to Rosh Hashanah there's a traditional custom to have a late night "selichot" prayer, usually at or around midnight. We do this prayer with a special college twist. We begin at midnight (12am) with pizza, smoothies (for a sweet, smooth new year) and informal music (student musicians very welcome!) for a chill, casual atmosphere from 12am–1am. At 1am we begin that special Selichot prayer with some high-holiday tunes, and it goes until about 1:30am, we like to conclude with some spirited dancing. This event is late enough on Sat Night to go out and come back afterwards, and we only do this once a year, so maybe give it a try!
NEW TORAH-TUESDAY SCHEDULE NOW ONLINE
Check out this semester's topics!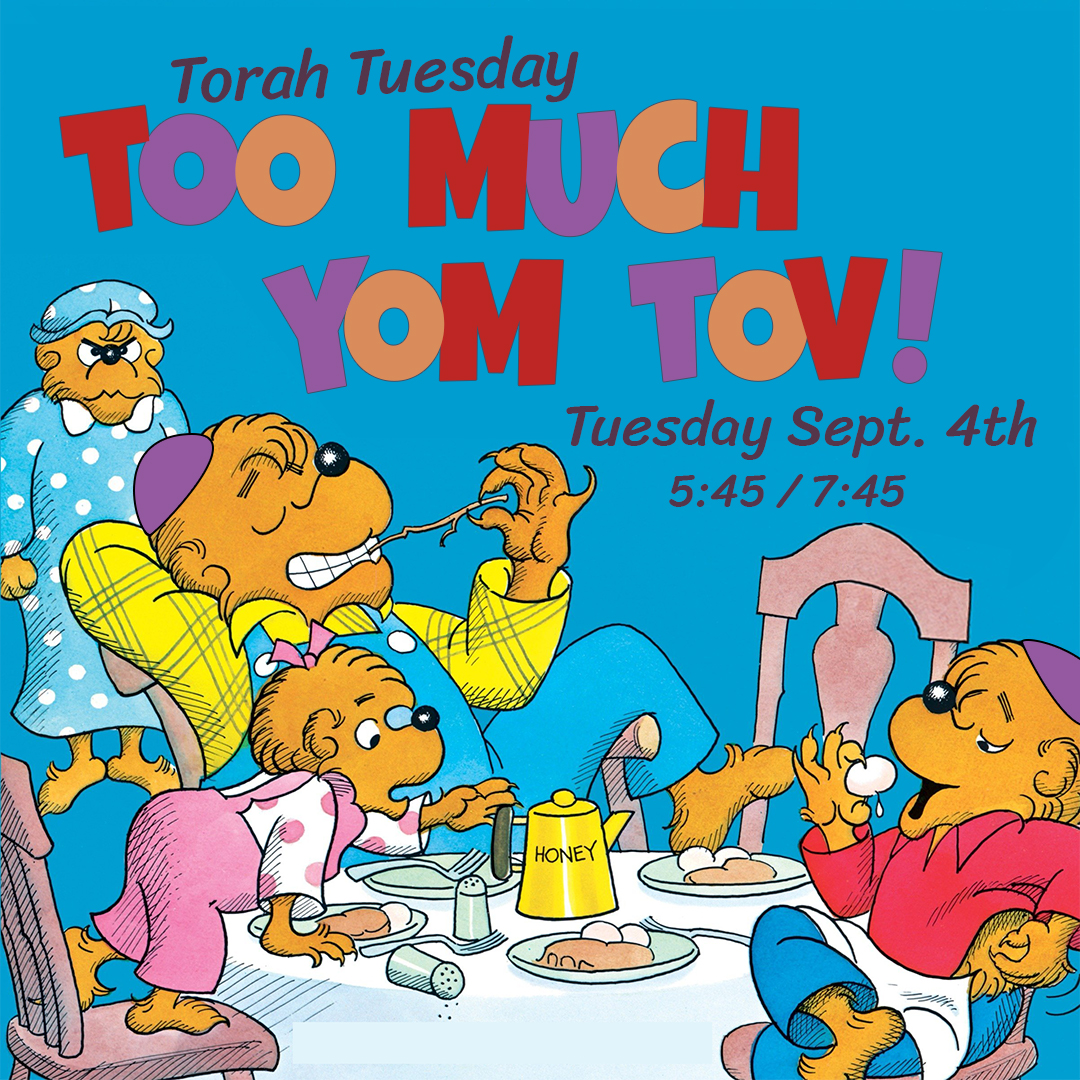 SPECIAL AT TORAH-TUES THIS WEEK
What makes this coming week's Torah-Tues different? First of all, its the last one for a month, as all the holidays fall on Tuesday. After this Sept 4th, the next Torah-Tues will be on October 9th!
Also, this Torah-Tues is a double-feature: (1) short class on "Too Much YomTov!?" about what all this holiday does to and for us. There's much blessing and rich benefit in all this to look out for and appreciate!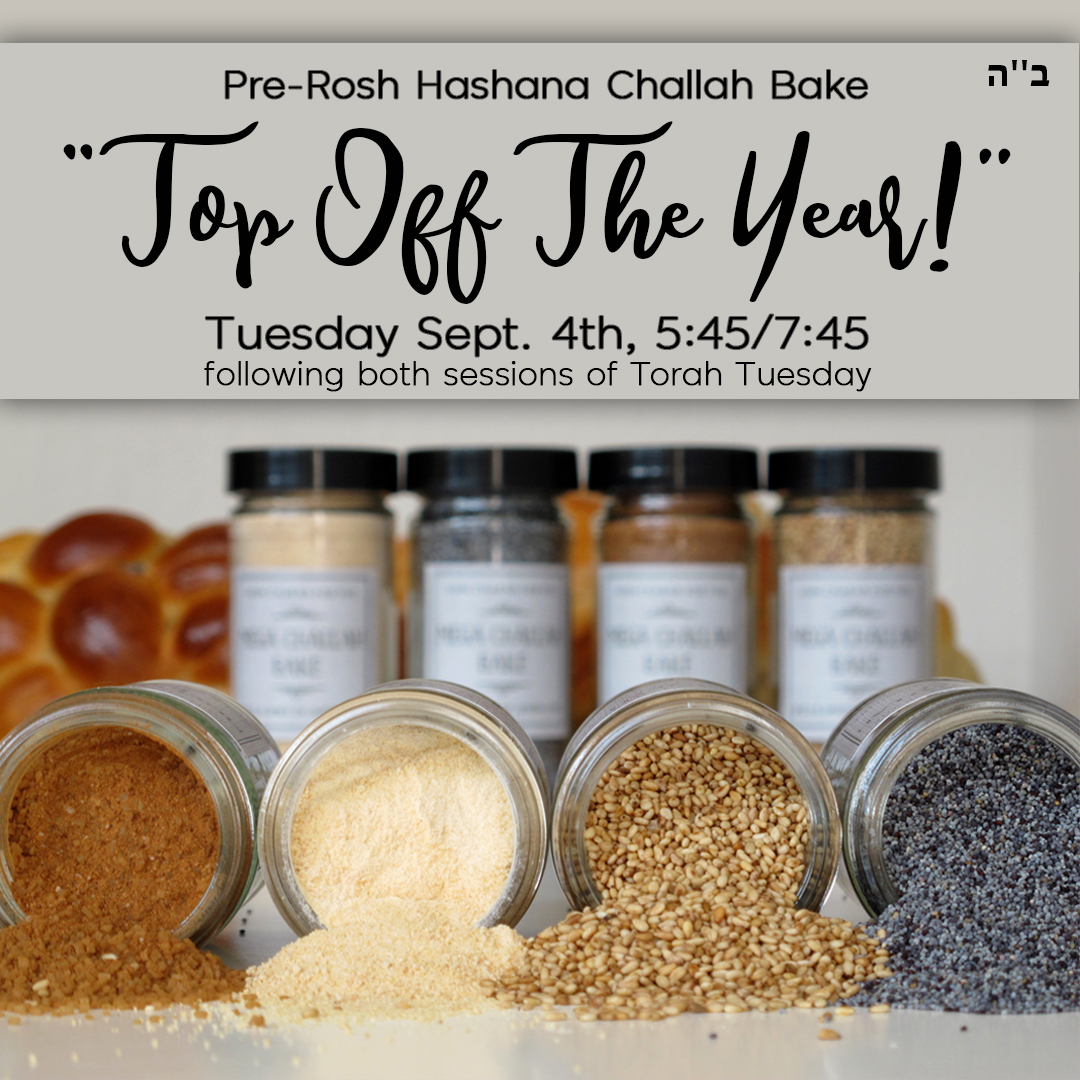 (2) we're doing a pre-RH Challah Bake with extra twists, including extra toppings to top off your year! There are two times: 5:45pm and 7:45pm, both feature Challah Baking and both will have dinner.
Also on nearly every Tuesday, Hillel hosts a lunch-time "Tuesday Schmoozeday" for drop-in or hang-out at the Hillel Office/Lounge CC Room 320 between 11am–2pm with bagels and such.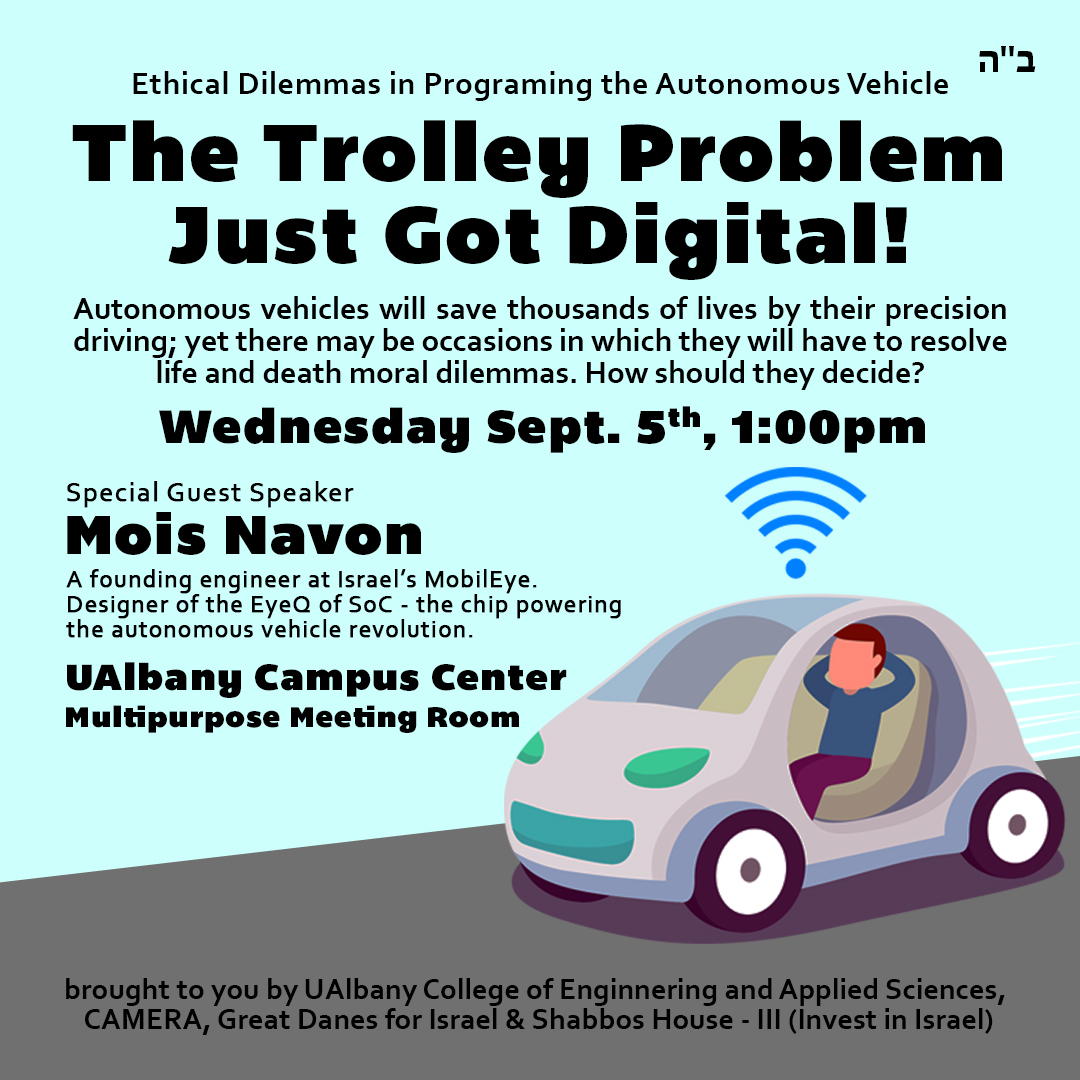 MOIS NAVON WED SEPT 5
Mois was a founding engineer of MobilEye (self-driving automation) later bought out by Intel. He will speak on "The Trolley Dilemma Just Went Digital" about the ethical and moral quandaries of the self-driving industry and design. It will be in the new Campus Center West Wing, 1pm in the afternoon, co-sponsored by the UAlbany School of Engineering and Applied Sciences, Great Danes for Israel, CAMERA and III of Shabbos House. More on this coming soon…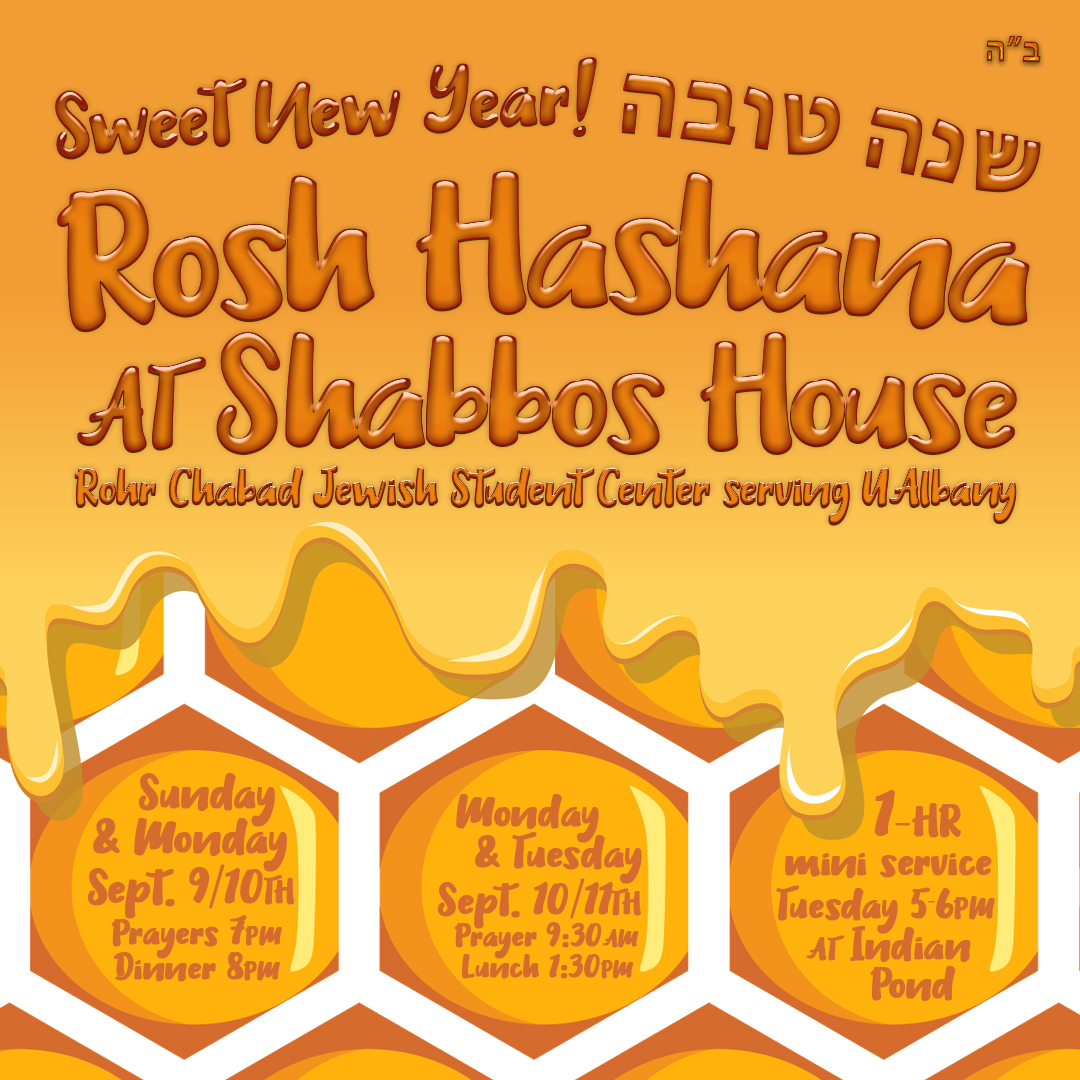 ROSH HASHANAH SCHEDULE & SIGNUP
It's now just ten days away! Staying up on campus? See our www.shabboshouse.org/highholidays2018 for a schedule of prayers and festive holiday meals, along with a sign-up form. We don't usually ask for RSVPs but since many are going home it helps us know how many to prepare for. Going home? Need a religious exemption letter for the second day of Rosh Hashanah (when UAlbany resumes classes) or the eve of Yom-Kippur? Please email us at Shabbos House asap because its best when you let professors know ahead of time.

Indeed, wishes for Shabbat Shalom!
Love, Mendel and Raizy